Surrendering Your Animal
Do you feel like you have no choice but to give up your pet? Think again.
We have resources to help you keep your pet in your home and out of the shelter.
At the Coulee Region Humane Society, we understand how difficult it can be to feel that you need to give up your pet. But before you decide to surrender your animal, please consider the following resources that could allow you to keep your pet.
Moving
Try to find a pet-friendly place if you are moving. Here are some suggested rental companies that do allow certain pets.

Behavior
There are a variety of knowledgeable staff members available at our shelter if you are experiencing behavior issues with your pet. In many cases, the problem can be fixed. Please contact 608-781-4014 to talk to a staff member for advice.
Common behaviors that can be worked with:
Dog chewing on furniture or other items

Cats scratching furniture

Dogs barking too much

Cats not using the litter box

Dogs interacting negatively with children

And many more, including serious issues like aggression, separation anxiety and fearfulness
Financial
Consider working with the Hunger Task Force, a free, local food bank that serves more than 80 food pantries, meal sites and youth programs in the La Crosse area. Consider contacting them for assistance with food for your animal.


Re-homing Independently
If you feel you are absolutely no longer able to keep your pet, consider re-homing him or her on your own.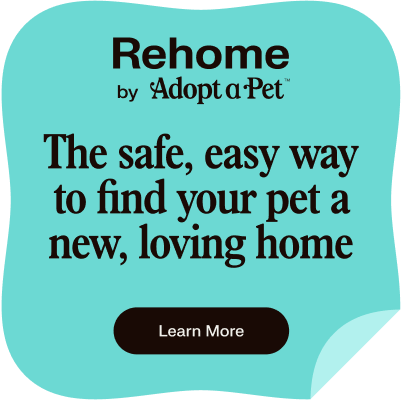 Put the word out that you are looking to re-home your pet. Share with family, friends and co-workers.

Rehome through Adopt-a-Pet.com. Click the blue box on the right to rehome!

Hang up posters in veterinary clinics and work/public bulletin boards. Include a picture and description of an ideal home for your animal.

Post your pet available for adoption on Craigslist. Charging a small "adoption" fee is the best way to find an honest and responsible home for your pet.

When someone is interested in adopting your pet, ensure that his or her lifestyle fits the pet's needs. It is important that you are comfortable with your pet's new home.

Make sure the adopters want the pet for the right reasons.

After exhausting all other read the following procedure for surrendering your pet to our shelter.


If you are re-homing a pet adopted from our shelter, please notify us at 608-781-4014.

Surrender Policy and Procedure

The Coulee Region Humane Society is a managed-admissions animal shelter for La Crosse County residents; therefore, we do not turn away any stray animal in need within the county however we do manage our intake by scheduling owner surrenders to make sure there is space for the new animal. We do humanely euthanize based on health, temperament, and space, but it is always the last resort. Animals adjust differently in a shelter setting; due to stress, they may express behaviors in a shelter that are different than at home. We give each animal an equal opportunity and our ultimate goal is adoption for every animal.
We require an appointment for every surrendered pet. Please call 608-781-4014 during our business hours.

The number of surrendered animals taken in each day is contingent on space. This is to ensure every animal is given an equal opportunity for placement. A surrender-appointment may not be available for as long as one month after a call is made during our busy season.

If you live out of Wisconsin, by law, you are required to have a Certificate of Veterinary Inspection (CVI) and a current rabies vaccination certificate for your animal before transporting him or her into the state. A CVI can be done at your vet clinic before surrendering your pet.

There is no fee for La Crosse County residents to surrender their animal to our shelter, but monetary donations are greatly appreciated.

There is a $50 fee per animal for out-of-county residents.

We require the legal owner of the animal to perform the surrender. If necessary, the owner can also give permission over the phone or in writing for someone else to surrender their pet.

You must be 18 years or older to surrender an animal.

A driver's license or state-issued ID is required.

Please bring all vet records to your surrender appointment.

The appointment will take about 30 minutes.

You will be asked to fill out a profile about your animal upon surrender. This is so we can learn about the behaviors and personality of your pet, which helps us greatly in placing the pet into a new appropriate home.

Once the surrender appointment is complete, you will sign a legal document relinquishing ownership to the Coulee Region Humane Society.
For your convenience:
If you have a surrender appointment already booked, you're welcome to print and fill out the behavior profile below to bring to your appointment. The behavior profile can also be filled out at time of surrender.
*For cats having litter box issues only. You do not need to fill out a litter box profile if your cat has never had any issues with urinating or defecating outside of the litter box.
Please Note:
If your animal has bitten within the last 14 days, please inform our staff when scheduling an appointment.